As a waste management company in Belgium, Veolia is positioned downstream in the value chain and is a leader in recycling. At the Etalle site, we recycle post-industrial polypropylene waste that can be used in many downstream markets. 

In addition, through a partnership with Alma Group, we are also building a PET bottle recycling plant that will produce rPET used in new bottles in Belgium. We then facilitate and promote local and virtual loops of plastics.

Located in the city of Mosquera (close to Bogotá) in the Parque Tecnológico Ambiental La Sabana, the plastic recycling facility of Veolia Colombia transforms post-industrial, post-commercial and post-consumer LDPE and LLDPE into high-quality pellets, which can be used in the production of bags, films for different applications, pipes, light packaging and agricultural products. With a capacity of 1,000 tons per year, it is the seed of the plastic recycling activity of Veolia Colombia and Latin America.

> https://www.veolia.com/latamib/es/plastiloop-circularidad-plasticos-llego-america-latina

In the Czech Republic, Veolia operates two LDPE recycling plants for a total of 5,000 tonnes.

5 plants: PP, HDPE, ABS, PS, PA

In France, Veolia is supporting its customers through the entire plastic value chain:  from collection, to sorting, washing, shredding, feedstock preparation, and compounding, in order to recirculate high quality secondary raw materials back into the plastic industry.

Veolia France has 5 units dedicated to plastic recycling:

2 dedicated to feedstock preparation (in Migennes and Truyes)
3 plants dedicated to compounding; capable of producing over 60kT of recycled plastics: PP, PE, ABS, PS and PA (polyamide):

PlastiLoop Brenouille (Ecoplastics)
PlastiLoop Froissy (P.M.G)
PlastiLoop Saint-Eusèbe (Plastic Recycling)

Veolia is recycling both post industrial plastics (production scraps) and post consumer plastics from :

Source separated collection (packaging)
Household recycling centres (old toys, crates, buckets, flower pots, garden furniture, etc.) 
Waste Electrical and Electronic Equipment (fridges, hoovers, coffee machines, etc.).

Thanks to its extended expertise in formulation and 20 years experience in recycling, Veolia France produces a diversified portfolio of products, addressing its customers' specifications and requirements for a wide range of applications: automotive, construction, logistics, electronic equipment, and packaging.

> https://www.recyclage.veolia.fr/matieres-premieres-recyclees/plastiques-regeneres

In Germany, Veolia processes more than 100,000 tons of plastic every year, on the one hand post-consumer waste from the deposit system for one-way drinks bottles and from the collection of light packaging waste with yellow bags/recyclable waste bins and on the other hand plastic waste from industry and trade. Specialized companies recycle the single-variety materials and provide customer-specific plastics as new raw materials for new products and new markets.

> https://www.veolia.de/kunststoffrecycling

---

Multipet GmbH: 

MultiPet GmbH is specialised in the recycling of PET packaging waste. To complement  Veolia PET Germany GmbH, the company not only processes waste from the deposit system, but also PET mixtures from household collections. This is unique in Germany.
> https://www.veolia.de/multipet-engl

 

Multiport GmbH:

Multiport GmbH specialises in the production of compounds and regrind from HDPE plastic packaging waste from households, commerce and industry. Our compounds and regrinds find their way back into the production of a wide variety of plastic products, either in pure form or as an admixture, and replace virgin plastic made from crude oil.
> https://www.veolia.de/multiport-engl

 

Veolia PET Germany GmbH:

Thanks to its many years of experience, Veolia PET Germany GmbH is one of the leading companies in all areas of the PET recycling market in Europe. Veolia PET Germany GmbH specialises in bottle-to-bottle recycling, which is not only environmentally friendly, but also one of the most efficient processes in the world.
> https://www.veolia.de/veolia-pet-germany-gmbh-eng

Veolia Polymers

Veolia Polymers has been active in the field of plastics recycling since 1969. Our focus is on the development, production and sale of high-quality compounds based on recycled polypropylene (rPP), a modern and versatile plastic. Our production site is located in Vroomshoop, the Netherlands and is the Center of Excellence of Veolia Worldwide. 

> https://www.veolia.nl/nl/circulaire-economie-plastic-recycling

The recycling plant in Fetsund, 30 kilometres north-east of the capital Oslo, has an annual capacity of over 20,000 tonnes of washed flake recyclate and handles over 80% of all deposit bottles returned in Norway. From this, about 13,000 tons of 'food-grade' granules can be produced per year. The pre-sorting is carried out in the immediate vicinity by our partner Infinitum on the Heia site.

2 plants: LDPE, HDPE, PP, PET

Veolia has two plastic recycling factories in Spain; La Red by Veolia located in Alcala de Guadaira (Seville) and TorrePET by Veolia located in Torremejia (Badajoz) where we offer comprehensive plastic recycling solutions in order to give a second life to all resources and combat plastic pollution from our planet. In these facilities, Veolia recycles four types of plastic: post-consumption rHDPE, rLDPE and rPP (commercial, household and agricultural) in La Red, and rPET in TorrePET.

We produce high-quality PET recyclate in the form of granulated flakes. This material recovered from PET bottles is, for example, suitable for the production of drinks bottles and films that come into direct contact with food, for example. Among other things, the recyclate generated via the URRC process makes mass production of drinks bottles with high-performance injection-moulding machines possible.

We produce high-quality PET recyclate in the form of granulated flakes. This material recovered from PET bottles is, for example, suitable for the production of drinks bottles and films that come into direct contact with food, for example.

Plastics Dagenham:

Veolia Plastics in Dagenham (East of London) is a state of the art plastics recycling facility which recycled plastics milk bottles into high quality food grade HDPE pellets, providing hiqh quality resources for the dairy industry. The 10,000 metric tons of pellets produced yearly can be turned back into milk bottles and yogurt pots. 

In total, 300 million milk bottles arrive at the Dagenham facility each year, that's the equivalent to all the milk consumed in London every year.

3 plants: PET, HDPE, PP, ABS, Polyester

Veolia Huafei Group is a new type of eco-friendly manufacturer who specializes in Plastic waste recycling. Focusing on PCR (post consumer recycled) plastic production, development and research, The company introduced the most advanced plastic recycling technologies from Europe, supplying high quality 100% PCR PET PP, HDPE and other recycled engineering plastics, which are recognized by the brand owners, and are widely used in applications like filament, packaging, automobile, E&E, and other consumer appliances.

Veolia worked in partnership with Danone Aqua to build the largest PET bottle-recycling plant in Indonesia, in the city of Pasuruan on the East of Java Island. Using innovative technology, the facility recycles and processes PET plastic bottles, and turns the material into high quality food grade pellets. These pellets are used to produce new bottles, creating a closed-loop system. This long term collaboration is helping Danone to achieve its target for 2025 to increase recycled plastics in their packaging, by ensuring they have a consistent supply of circular polymers and the full support of a pro-active world class industrial partner.

We process approximately 1 billion bottles per year
We produce 25,000 tonnes of high quality food grade pellets
The facility provides 225 jobs for local people

5 plants: PP, HDPE, PET, PS

With four plants in operation and one under construction, for a total of 80,000 metric tons of recycled plastic sold on the market, Veolia Japan is the leader in plastic recycling in the country. In Japan, we work both with local authorities to recycle post-consumer waste and with industrial companies to recycle their waste and provide ready-to-use secondary raw materials. Guided by the 3R (Reduce, Reuse, Recycle) initiative, we support our upstream and downstream customers in their efforts to achieve their ecological transformation of plastics.

> https://www.veolia.jp/en/our-services/plastics-recycling-major-environmental-issue

 

Ibaraki Compound plant, Veolia Jenets

In Ibaraki compounding plant, Veolia helps with the amount of raw materials needed and protects the environment by compounding the recycled LDPE, PP and HDPE to meet the specification by the customers. Ibaraki compounding plant produces high quality black pellets.

 

Planic

Producing high quality recycled materials by high level sorting technology
Planic will materialize the material recycle of the mixed plastics that are currently thermally recycled and to create the new loop of circular economy.
> https://planic.jp/company/

 

Green Loop

Making post consumer packaging and containing recycled plastic
In Green Loop, we receive and process the packaging and containers of plastic waste from the municipal waste into the high quality recycling pellets by using our plastic recycling technologies. The recycled pellets will be cast into the production process as raw materials for the daily items around us, such as pallets or plant pots.
> http://www.greenloop.jp/

In South Korea, Veolia is an expert in PP recycling. From shredding and washing post-consumer waste to extruding and compounding ready-to-use materials for our industrial clients, we have developed real know-how. This allows us to continue to develop in order to best meet the needs of your sector.

 

Doksan / DSPL

Veolia Korea has acquired Doksan and DSLP, which are specialized in high quality plastic pelletizing and compounding from plastic waste in 2019. Doksan sources PP bale as its raw material from plastic sorting companies nearby such as DH Recycling which is run by Veolia. Doksan produces r-PP pellet through the process of sorting, crushing, cleaning and pelletizing. DSPL then manufactures r-PP compounds from r-PP pellet. 
> https://www.veolia.co.kr/en/our-services/doksan-dspl

 

R&E

It is the world's first eco-friendly pyrolysis technology of waste articficial marble, with successful commercialisation of MMA and alumina with high purity.
> https://www.veolia.co.kr/en/our-services/re
In addition to factories working to develop solutions for their customers, PlastiLoop relies on a diverse range of technological expertise and people committed to ecological transformation.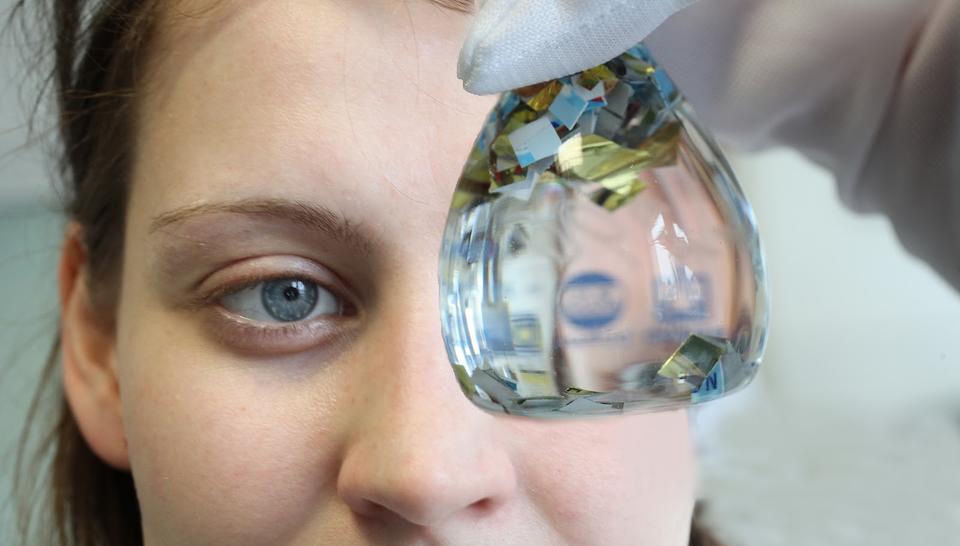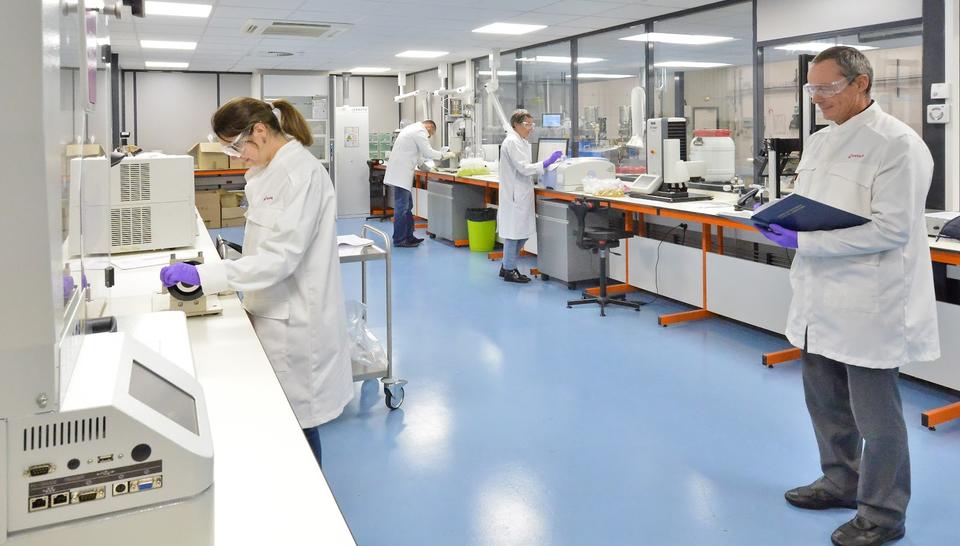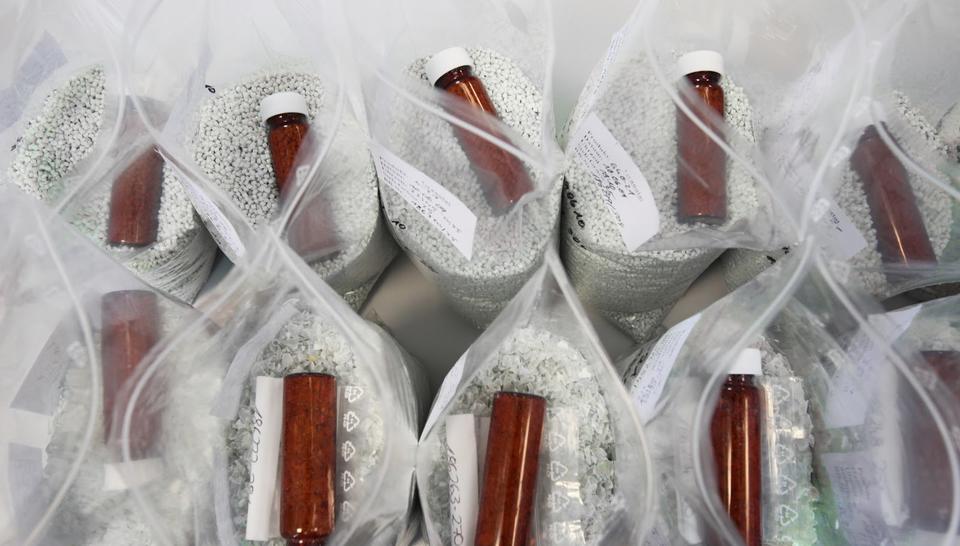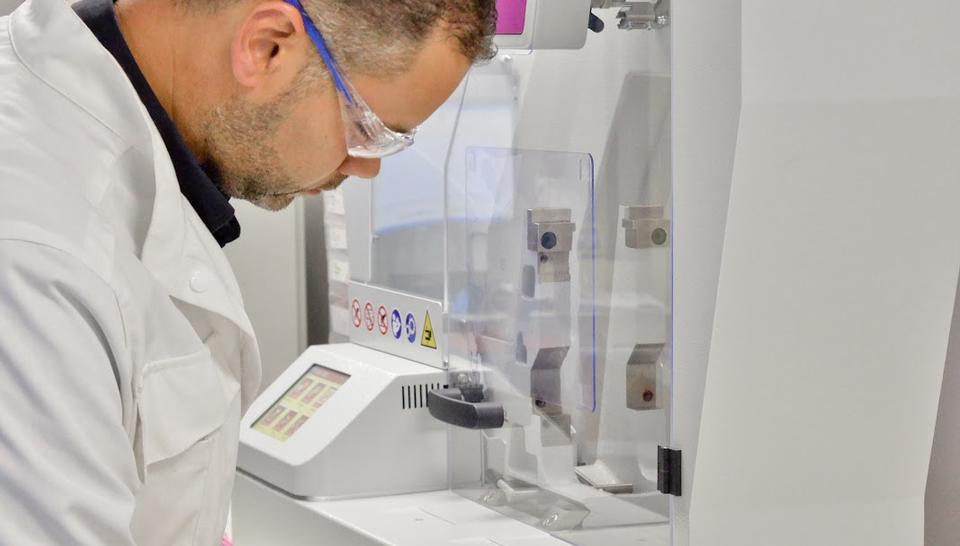 Resourcers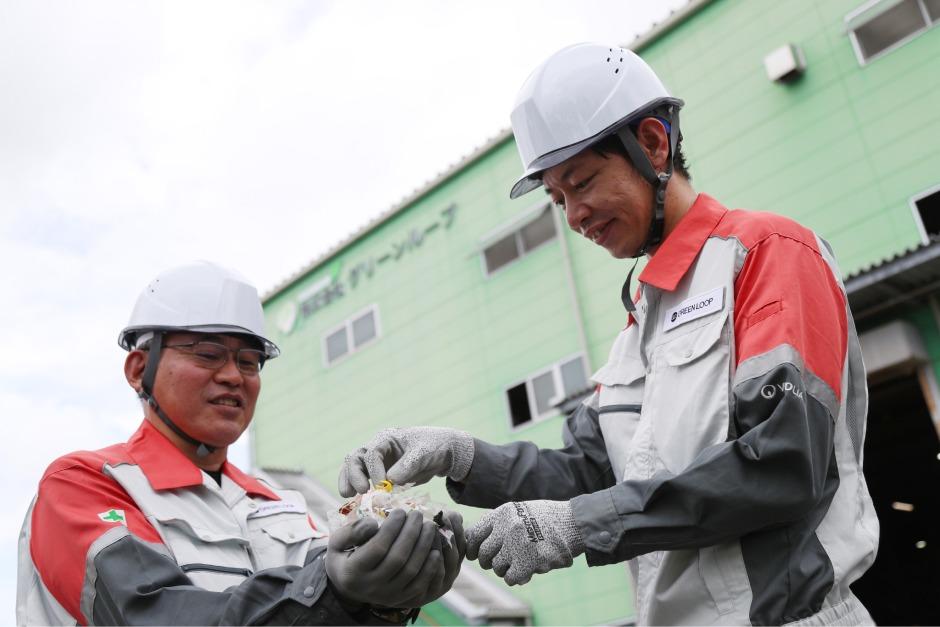 In the PlastiLoop's network of plastic recycling plants, more than 1,000 people in over 14 countries are involved in operations, sales, administration, support and other key functions.
Optimistic, determined and collaborative, we are committed to resourcing the world by sharing a common spirit.
R & D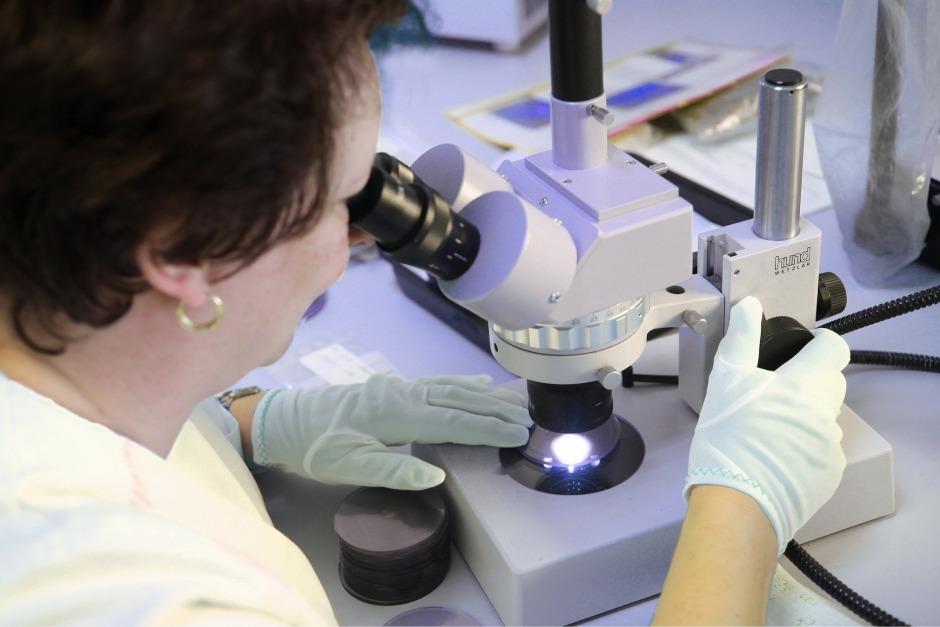 Collaborating to bring innovation into business reality, that is what we promote at Veolia.
Dozens of Veolia scientists work with us to develop ever more innovative and appropriate collection, sorting, recycling, formulation and digitalisation solutions.
For each local market, our innovations are based on dialogue and consultation with all stakeholders, including our customers, industry professionals and local authorities, scientific communities, our partners and citizens.
Lab Test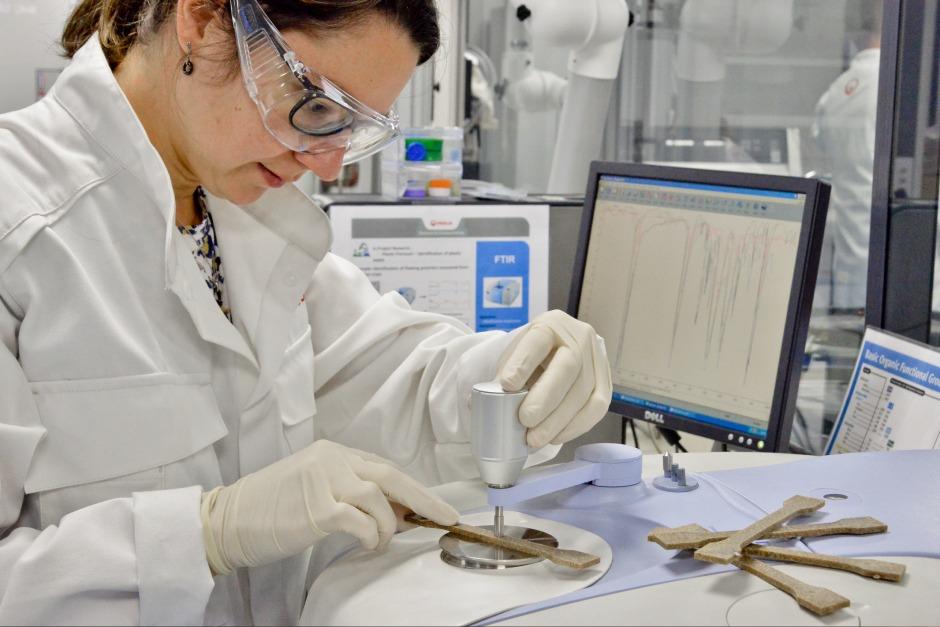 The laboratories are an essential element in each of our factories. With analyses of incoming and outgoing materials, but also real work on formulating compounds, they enable us to respond reliably and continuously to our customers' needs.