PlastiLoop addresses 7 sectors, providing resins worldwide, tailored to every need
PlastiLoop is offering a structured range of circular polymers. 
These 7 industries frame our range.
Within each sector, the series organise the possible applications of the compounds according to their end use. 
The series offer grades which are the polymers with similar characteristics and applications and which can be duplicated in several plants. 
Products and TDS are ultimately available at the plant level.
Our unique expertise enables us to meet a wide range of industrial needs and to offer series and grades that are fully adapted to our customers' commercial and technical specifications.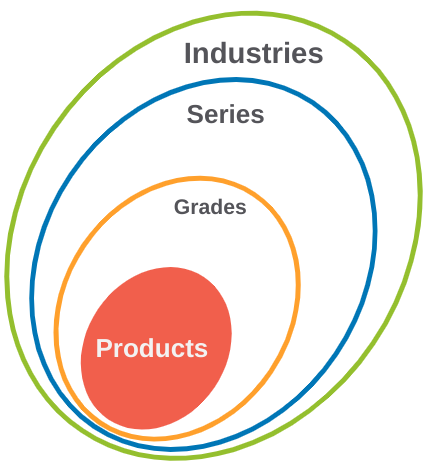 Collaboration models

Through the proposed solutions, PlastiLoop strives to integrate the challenges of your business and to partner with you in structuring local and sustainable value chains. Together, we transform plastic waste into raw material for your high-end products.
Depending on the characteristics of your market, your requirements and your CSR commitments, we can offer you different sustainable business models. It is an opportunity to mitigate your exposure to oil price fluctuations. By giving value to recycled plastics, you are clearly making the choice for the environment.
If you want to know more about the different business models that can be implemented for each sector and solution.