The new recycling plant will process 40,000 tons of bottles per year, approximately 70% of the PET bottles collected through blue bags in the country.

This partnership creates local circularity for the bottle.

The process avoids 120,000 tons of CO2 emissions per year.
On 20th September, in Charleroi (Belgium) Sources ALMA, one of Europe's leading producers of spring water and natural mineral water, and Veolia, the global leader in environmental services, inaugurated the FILAO recycling plant in collaboration with Fost Plus.
It was the missing link in the PET bottle recycling chain in Belgium and with this plant, FILAO enables the industrial-scale circularity of PET bottles. FILAO locally recycles them to become new spring or natural mineral water bottles available on the Belgian market. The inauguration took place in Couillet, in the presence of Ministers Willy Borsus and Céline Tellier, as well as State Secretary Thomas Dermine.
---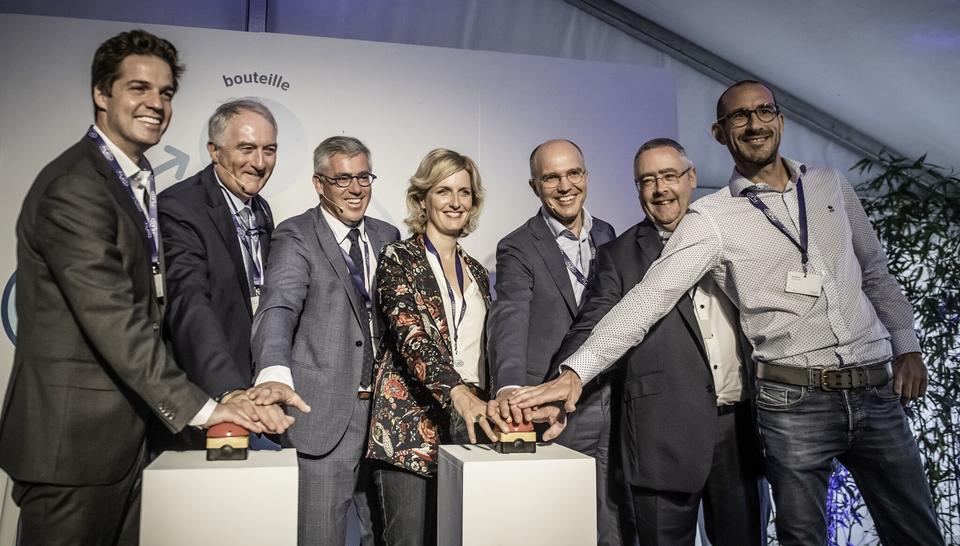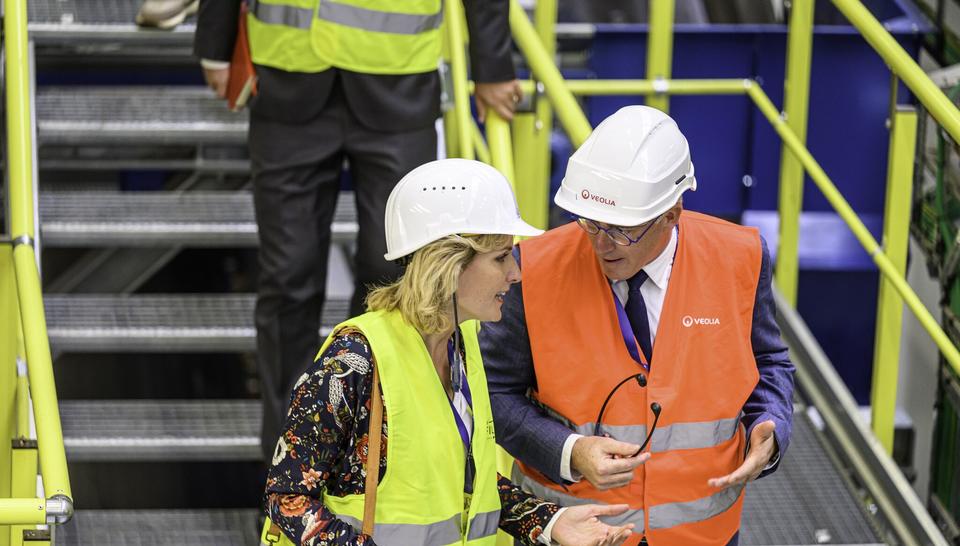 Céline Tellier - Minister of the Environment, visit of the newly opened site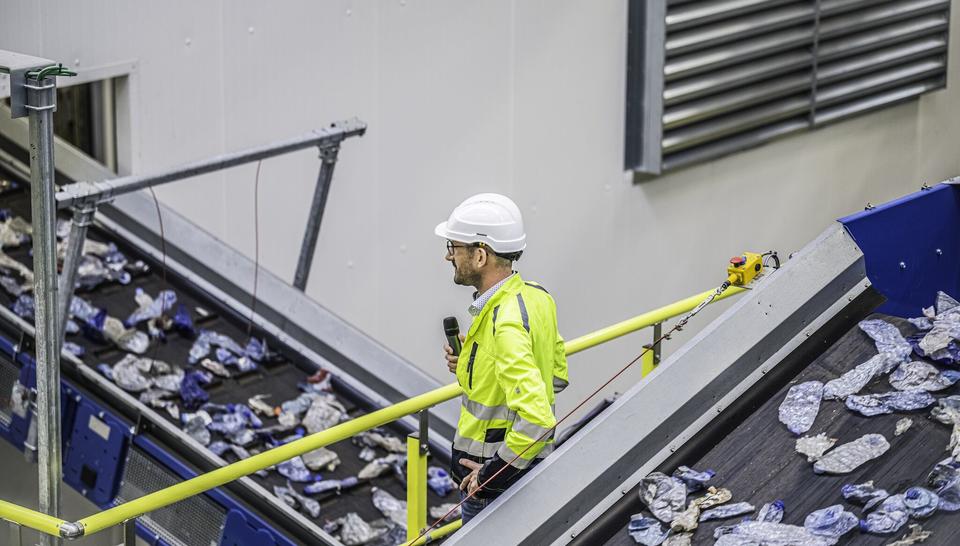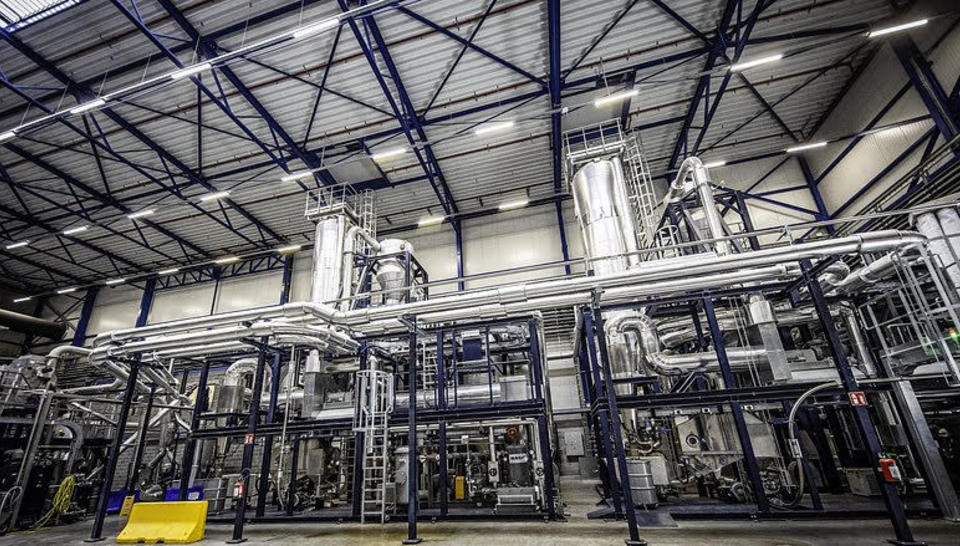 Filao - a brand new integrated PET recycling plant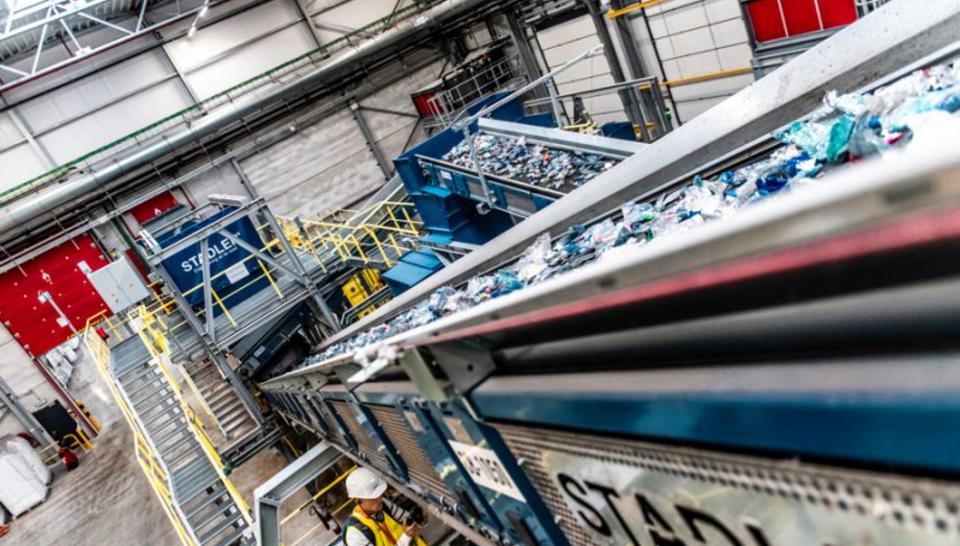 Filao - Post Consumer Residual waste being sorted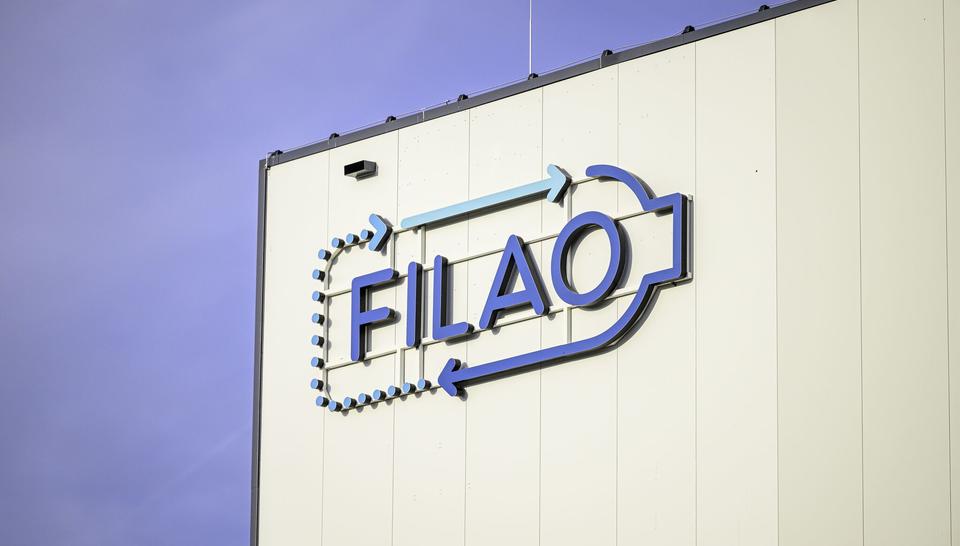 Filao - Outside plant picture
Plastic recycling - a challenge for circularity in Belgium 
With FILAO, Veolia and Sources ALMA complete the PET bottle recycling loop in the Belgian market and contribute to Belgium's recycling performance. FILAO recycles 40,000 tons of transparent and blue PET bottles each year, collected and sorted through the blue bag system managed by Fost Plus.

"Fost Plus, alongside its partners, has been a driving force for this project, ensuring the supply of PET bottles to FILAO through optimized collection from blue bags and delivered to the 5 Belgian sorting centers. We are proud of this project. FILAO represents an example of local circular economy: it offers a state-of-the-art solution for "bottle to bottle" recycling. Today, almost all PET beverage bottles consumed in Belgium are collected for recycling," says Wim Geens, CEO of Fost Plus.

FILAO embodies the complementarity of Veolia and Sources ALMA's expertise, each bringing advanced technologies.

"FILAO illustrates Veolia's commitment to being an essential local partner in ecological transformation, to meet the evolving needs of our customers and partners in terms of sustainability," says Philippe Tychon, COO of Veolia Belux. "Our complementarity serves the environment: we offer a comprehensive approach to the recycling loop."
Discover the new plant...

(video in French)
FILAO - A Local and Sustainable Virtuous Circle

FILAO optimizes the virtuous cycle of PET bottles: as the missing link in Belgium, it allows for local recycling and reintroduction into the Belgian market. The used bottles collected in Belgium are transformed into food-grade recycled plastic granules (r-PET) at FILAO. The newly produced raw material is then used in the production of new spring or natural mineral water bottles, filled by Sources ALMA at the Belgian border and redistributed in Belgium. These new bottles will now be able to contain more recycled material than the rate imposed by Europe (25% by 2025, 30% by 2030), as they will be predominantly made from recycled material at FILAO.

"As a major player in the bottled water market, we are proud to be able to offer quality recycled bottles that meet our high environmental impact standards and go beyond European objectives through this partnership with Veolia. FILAO increases the capacities of our two recycling plants in France, allowing us to process the equivalent tonnages that we put on the French and Belgian markets," explains Luc Baeyens, CEO of Sources ALMA.

For every ton of r-PET produced at FILAO, the recycling process reduces CO2 emissions by 3 tons compared to the production of one ton of virgin plastic.
The FILAO site also has 12,000 square meters of photovoltaic panels, providing approximately 20% of the plant's energy needs, and water treatment units to treat water upstream and downstream of the recycling process. Additionally, the process is less water-intensive, thanks to dry sorting at the beginning of the chain, for example.

Located in Charleroi, the plant contributes to the acceleration of the ecological transition in Wallonia and the anchoring of circularity in the regional economy, addressing the region's sustainability goals. It employs 40 people.